Have you ever wondered if the fats you cut out of your diet might be the missing link to supercharging your workout performance? In the world of high-intensity workouts, where every ounce of energy and muscle matters, the debate around the best dietary approach is as intense as the workouts themselves. Many fitness enthusiasts and bodybuilders swear by low-fat diets, while others argue for a more balanced approach to fats. This article dives deep into the heart of this discussion, exploring whether a low-fat diet is truly the key to success in high-intensity workout regimes. From busting myths to uncovering scientific truths, we'll navigate the complex relationship between what you eat and how you perform at the gym. Get ready to challenge everything you thought you knew about fueling your fitness journey!
When it comes to high-intensity training, every aspect of your diet plays a crucial role in how you perform and recover. One of the most debated topics is the role of low-fat diets in maximizing muscle growth and performance.
Let's break it down:
Understanding the Basics:
Nutritional Foundations: For muscle growth and repair, protein is the star, but fats and carbohydrates are also vital. While proteins build and repair muscle tissue, fats are essential for hormone production, including testosterone, which plays a significant role in muscle synthesis.
Energy Sources: Carbohydrates are the primary energy source during high-intensity workouts. However, fats are also used for energy, especially during prolonged exercise sessions.
The Low-Fat Diet Approach:
Reducing Fat Intake: A low-fat diet typically involves reducing fat intake to less than 30% of your daily calories. The focus is on lean proteins, fruits, vegetables, and whole grains.
Pros:
🍏 Weight Management: Low-fat diets can help in reducing overall calorie intake, beneficial for those looking to lose weight.
🚀 Quick Energy: Carbohydrate-rich diets can provide quick energy, essential for explosive movements in high-intensity training.
Cons:
🏋️‍♀️ Hormonal Imbalance: Inadequate fat intake can lead to hormonal imbalances, affecting muscle growth and recovery.
🌊 Nutrient Absorption: Fats are necessary for the absorption of fat-soluble vitamins (A, D, E, K), which play a role in muscle health and recovery.
Practical Tips for Implementing a Low-Fat Diet in High-Intensity Training:
Balance is Key: Instead of completely eliminating fats, focus on healthy fats like avocados, nuts, and olive oil.
Monitor Your Performance: Keep an eye on your workout performance and recovery. If you notice a decline, it might be a sign to adjust your fat intake.
Consult a Nutritionist: Every body is different. Consulting a nutritionist can provide personalized advice based on your specific needs and goals.
---
 Fueling Your Fitness: Navigating Nutrition for Optimal Gym Performance
For anyone engaged in high-intensity workouts, understanding how to fuel your body is as crucial as the workout itself. The debate often centers around the ideal nutritional balance for peak performance. Let's explore how nutrition, particularly the role of fats, impacts your gym performance.
The Importance of Nutrition in Fitness:
Role of Macronutrients: Each macronutrient – proteins, carbohydrates, and fats – plays a unique role in supporting gym performance. Proteins repair and build muscle, carbohydrates provide energy, and fats support overall health, including joint health and hormone production.
Energy for High-Intensity Workouts: High-intensity workouts demand a lot of energy, quickly. Carbohydrates are the body's go-to source for quick energy, but fats are also important for sustained energy, especially in longer workout sessions.💪
Integrating Fats for Peak Performance:
Quality Over Quantity: It's not just about the amount of fat, but the type of fat. Focus on unsaturated fats found in foods like fish, nuts, and olive oil, which support heart health and reduce inflammation.
Timing is Everything: Pre-workout meals should be rich in carbohydrates for immediate energy, but including some healthy fats can provide a sustained energy source, preventing mid-workout energy crashes.
Post-Workout Nutrition: After a workout, your focus should be on recovery. Including some healthy fats with proteins and carbohydrates can aid in muscle recovery and reduce inflammation.💪
Practical Implementation:
Personalized Diet Plan: Everyone's body responds differently to various nutritional balances. Experiment with different ratios of carbohydrates, proteins, and fats to find what works best for your performance and recovery.
Stay Hydrated: Along with solid nutrition, hydration plays a key role in performance. Ensure you're drinking enough water before, during, and after your workouts.
Monitor and Adjust: Keep an eye on how your body responds to your dietary choices. Feel free to adjust based on what you observe in terms of energy levels, performance, and recovery.💪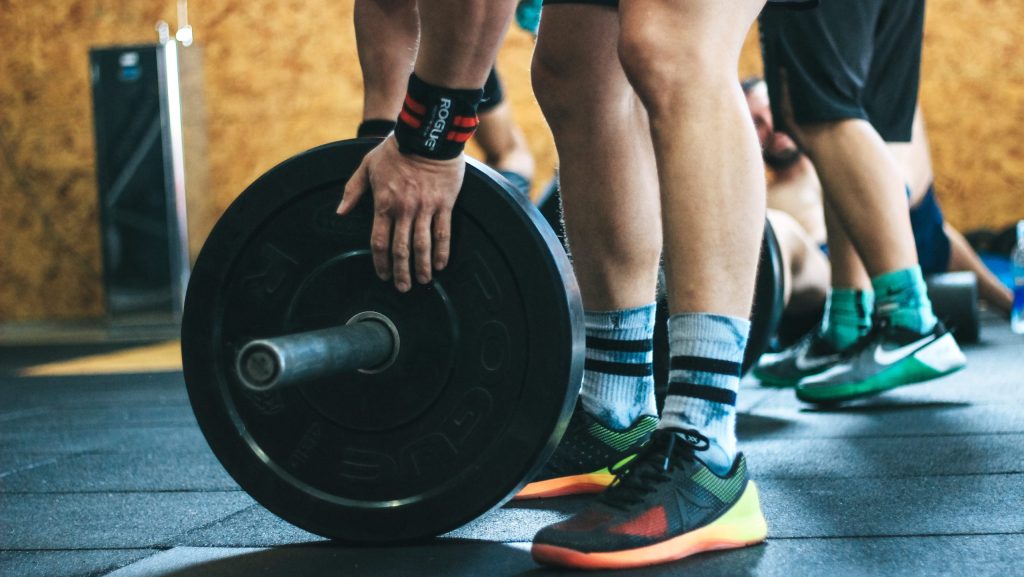 ---
Bodybuilding Basics: How Low-Fat Eating Impacts Muscle Growth